Optidge's "The Digital Marketing Mentor" Podcast Strikes Gold and Silver at the 2023 Davey Awards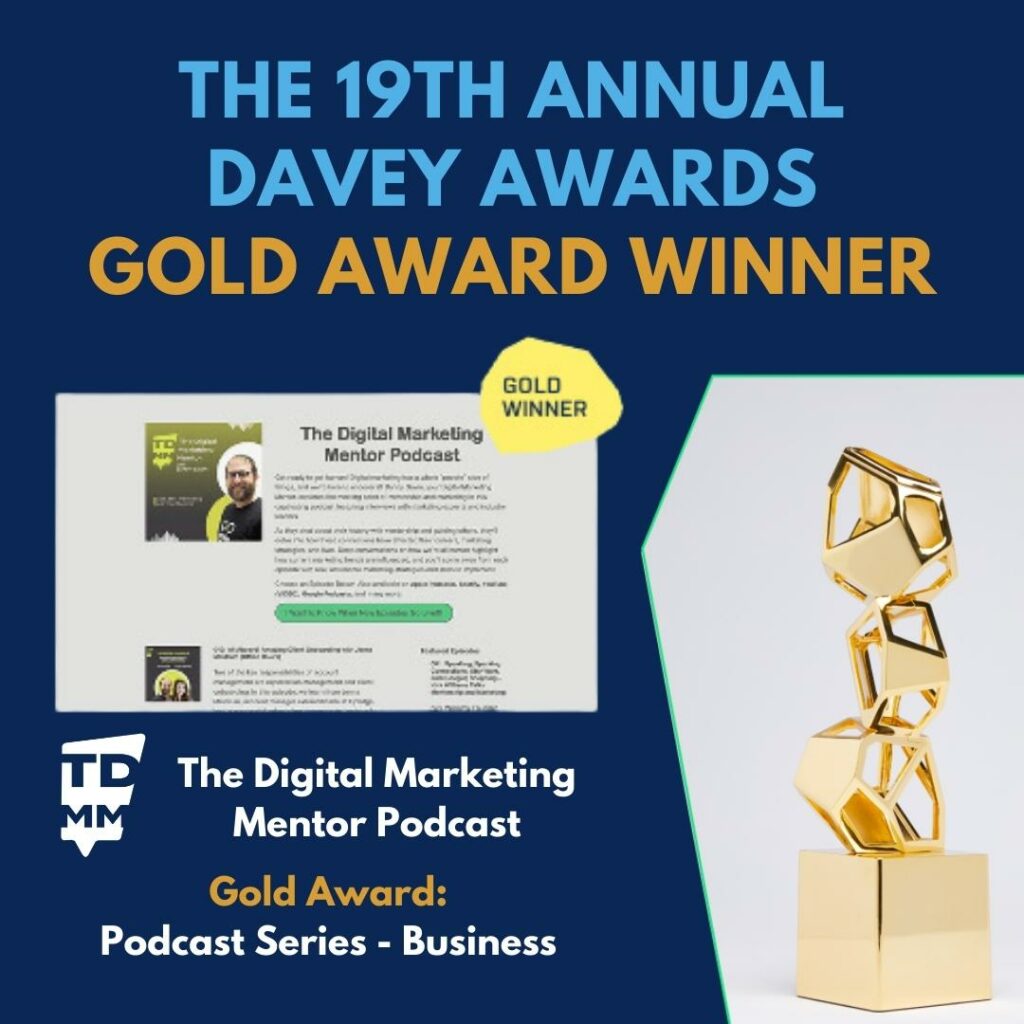 Optidge is proud to announce that its weekly podcast series, "The Digital Marketing Mentor," has achieved remarkable success at the 19th Annual Davey Awards, securing both Gold and Silver accolades in a highly competitive field. Garnering top honors for the Podcast Business Series and an individual episode highlight, the podcast has demonstrated Optidge's dedication to excellence in the realm of digital marketing thought leadership.
🏆 The prestigious Gold Davey was awarded to the series as a whole, recognizing its overarching excellence as a Podcast Business Series. Meanwhile, the Silver Davey was bestowed upon the standout episode, "Mandela's '94 Presidential Campaign, Smart TV's, and BMW – A Top Creative Director's Journey with Louis Gavin," for its insightful narrative and engaging content in the Individual Episode – Business category.
The triumph of "The Digital Marketing Mentor" at the Davey Awards is a testament to the collective genius of a small but formidable team led by Danny Gavin, who serves as both the host and the CEO of Optidge. This team, driven by a shared passion for digital marketing and a desire to educate and inspire, comprises:
Danny Gavin – Host
Podcast Monkey – Editor
Tracy Murray, DPT – Producer/Marketing
Carli Liles – Copywriter
Lady Chaparro – Graphics
Leah Leaves – Co-Creator
This achievement is not just a celebration of creative expertise; it's a validation of the significant impact that smaller, dedicated teams can have in the digital landscape. It underscores the 'David versus Goliath' narrative, where quality and innovation triumph over size.
Special acknowledgments are extended to the panel of AIVA judges from esteemed institutions such as Microsoft and Disney, whose discernment has made this win particularly sweet for the team at Optidge.
The "The Digital Marketing Mentor" podcast has distinguished itself amongst over 2,000 entries, showcasing the flair and foresight that set the benchmark for small agencies and independent creators globally.
We invite our audience, supporters, and fellow digital marketing enthusiasts to join us in celebrating this milestone. For those eager to explore the insights and stories that earned us these Davey Awards, we provide a link to our award-winning podcast series.
To catch up on "The Digital Marketing Mentor Podcast," visit our podcast homepage.
Contact Us