Podcast: What you need to know about GA4 | Product Market Fit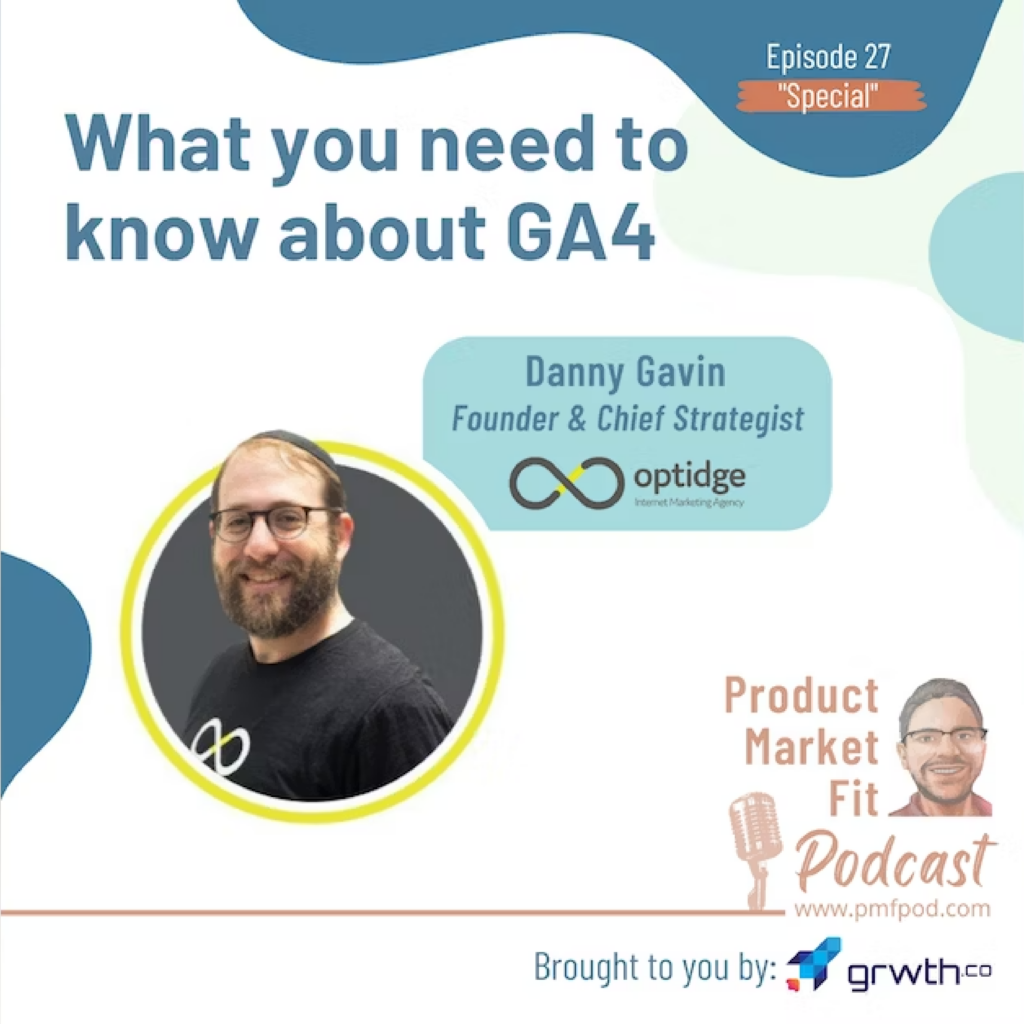 Decoding Google Analytics 4: An Enlightening Podcast Episode with Danny Gavin and Mosheh Poltorak
The unveiling of Google Analytics 4 (GA4), Google's latest and most advanced analytics tool, has stirred up the digital marketing industry. In a special episode of Mosheh Poltorak's Product Market Fit Podcast, Danny Gavin, our founder and host of The Digital Marketing Mentor Podcast, had the pleasure of discussing the ins and outs of GA4.
Join us as we navigate through the fascinating world of GA4, examining why it's stepping up to replace Universal Analytics, the notable differences between the two platforms, and how this shift will influence your data handling. We've also shared valuable insights to ensure a seamless transition and highlighted the common errors to steer clear of during GA4 installation. This episode is brimming with essential information, so don't miss out!
Google Analytics 4 – Online Beginner's Course
To further support your transition to GA4, we have designed a comprehensive beginner's course offered through ODEO Academy. This course offers around 3 hours of video content and practical step-by-step tutorials to help you navigate GA4, customize reports, track campaigns, and much more.
Whether you're a beginner starting from scratch or a seasoned marketer looking to upgrade your skills, this course will equip you with the knowledge and confidence you need to harness the power of GA4 effectively.
Don't miss out on this opportunity to stay ahead of the curve and master the skills you need to excel in the world of digital marketing. Ready to take your GA4 knowledge to the next level? Sign up for the course here.
Remember, the future of analytics is here, and it's called Google Analytics 4. Let's embrace it together!
Contact Us